Wifi met meer – meer met Wifi
DigitArte is geautoriseerd reseller van onder meer Ruckus Wireless. Als relatief jonge speler op het vlak van draadloze technologie, heeft Ruckus op nog geen tien jaar tijd een vaste plek veroverd tussen meer bekende spelers. Meer zelfs: in tests door specialisten komt Ruckus herhaaldelijk als een van de beste, zo niet dé beste, naar voor. Lees maar 'Why Your Wi-Fi Sucks and how it can be helped' op Tom's hardware.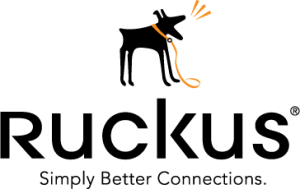 Ruckus biedt met zijn unieke technologie een beter en stabieler signaal dat bovendien verder reikt dan dat van de concurrentie. Vooral in veeleisende omgevingen, zoals kantoren, winkels of magazijnen, onderscheidt Ruckus zich hierdoor heel sterk van de concurrentie.
Wifi voor Retail
Net voor deze duidelijke voordelen, koos de hele Aveve Groep voor Ruckus en DigitArte om al zijn eigen winkels, kantoren en nieuwe magazijnen van een draadloos netwerk te voorzien. Lees hier meer over in de case study van de Aveve Groep.
Specifiek voor de retail kunnen we winkels en shopping centra voorzien van een performant en veilig draadloos netwerk. Met Ruckus kan je meteen verschillende draadloze netwerken opzetten: een voor medewerkers en een voor klanten bijvoorbeeld, waarbij iedereen makkelijk kan inloggen en de veiligheid gegarandeerd blijft.
Ruckus is ook zeer geschikt voor wifi in magazijnen, wifi in productiehallen en dergelijke. Voor draadloze order picking en dergelijke heeft men daar immers absoluut een stabiel en performant draadloos netwerk nodig.
Wifi voor scholen
In meer en meer scholen zet men tablets en andere mobiele apparatuur in. Een degelijk en goed beveiligd draadloos netwerk is daar dan ook absoluut nodig. We helpen scholen  graag om een krachtig, veilig Wifi netwerk uit te bouwen aan een zeer competitieve prijs. We kunnen ook zorgen voor straalverbindingen tussen verschillende gebouwen of campussen. Op deze manier kunt u vaak hoge bekabelings- of abonnementskosten uitsparen.
Dankzij de Ruckus controllers kan het beheer van een erg uitgebreid draadloos netwerk, over verschillende locaties, heel eenvoudig centraal gebeuren. Kijk hier voor een folder met de voordelen van Ruckus Wireless voor scholen, of lees er de uitgebreidere brochure van Ruckus Wireless zelf er op na. Of hoor het van Ruckus Wireless zelf op hun Youtube kanaal.
 Innovatie met Wifi
Ook op het vlak van draadloze oplossingen proberen we telkens een meerwaarde te bieden en te zoeken naar innovatieve oplossingen.
Momenteel testen we bijvoorbeeld de mogelijkheden uit van lokalisatie-gebaseerde diensten die gebruik maken van Wifi technologie. Dit kan zeer nuttig zijn om bijvoorbeeld het bezoek van klanten aan een winkel in kaart te brengen, om op locatie gebaseerde diensten of informatie aan te bieden, enzovoort.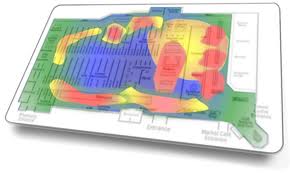 Voor het uitwerken en implementeren van innovatieve draadloze projecten werken we samen met een partnerbedrijf dat tot de top van België behoort in dit domein. We kunnen hierdoor dezelfde kwaliteit, garanties en bedrijfszekerheid bieden als de grotere telecombedrijven, maar aan een beduidend lagere kost.
Via onze technische partner kunnen we ook andere draadloze technologieën en merken, zowel in- als outdoor, aanbieden. Daarnaast bieden we samen ook geavanceerde cameratoepassingen aan.